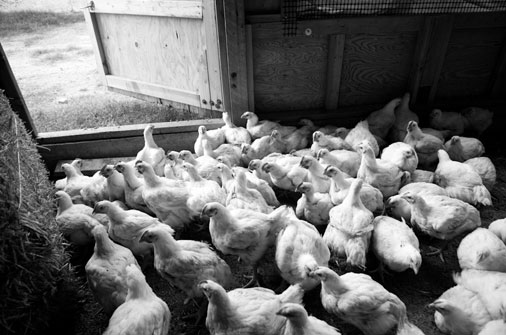 Chickens: Life On The Farm
Farms and Locations: The chickens we use are raised primarily in Northern California.
Quality of Life: During the brooding stage, the chicks are free to roam in spacious barns. After about four weeks, the chickens are given access to fresh air and outdoor space. They are allowed to freely move about pecking the ground, taking dust baths, exploring the grass or simply soaking up the sunshine.
All of our chicken farms are animal welfare certified through the third-party Global Animal Partnership.
Feed: Chickens are fed a diet of Non-GMO Project Verified corn and soy. The feed never contains animal by-products, antibiotics or hormones.
Environmental Practices on the Farm: Nutrient Management Conservation Plans for each farm protect the land and water, and documented conservation programs drive ongoing reductions in environmental impact.
In addition, our chicken farmers work with rice farmers, who use chicken litter as fertilizer, and in turn, provide us with rice hulls for poultry house bedding.
We use only humanely and compassionately raised hogs, cattle, turkeys and chickens.